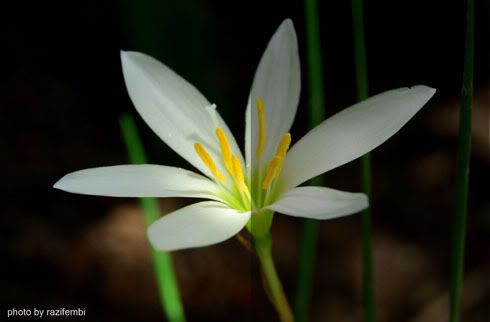 This morning picture, and introduce my new hobby - GARDENING . . . still working to complete this posting.
I found that yesterday, this flower was wilted and lost its freshness . . .
I was happy to found this morning, it's glooming again . . . haihhh... I have less information about my new hobby.